Dr. Christopher Davis opened the doors to his practice to the community of Charlotte in 2017. His practice began inside of a Gold's Gym, where he focused mainly on sports injuries, but then expanded to auto accident injuries, pediatric, pregnancy, and family health. Today, he sees a variety of different symptoms in patients from all walks of life.

Dr. Davis' mission is to provide an exceptional health and wellness experience that helps patients reach their life, health, and wellness goals through chiropractic care. For that reason, he offers specialized care unique to the needs of each patient that comes into his practice. Such treatments include diversified adjustments, soft tissue diagnosis and treatment, myofascial release, instrument assisted soft tissue mobilization, cupping therapy, electrical stimulation, flexion distraction, and therapeutic home exercises. Dr. Davis will be working on his dry needling certification in 2022 and is currently certified in Rocktape, soft tissue mobilization, custom orthotics and Webster techniques for pregnancy care.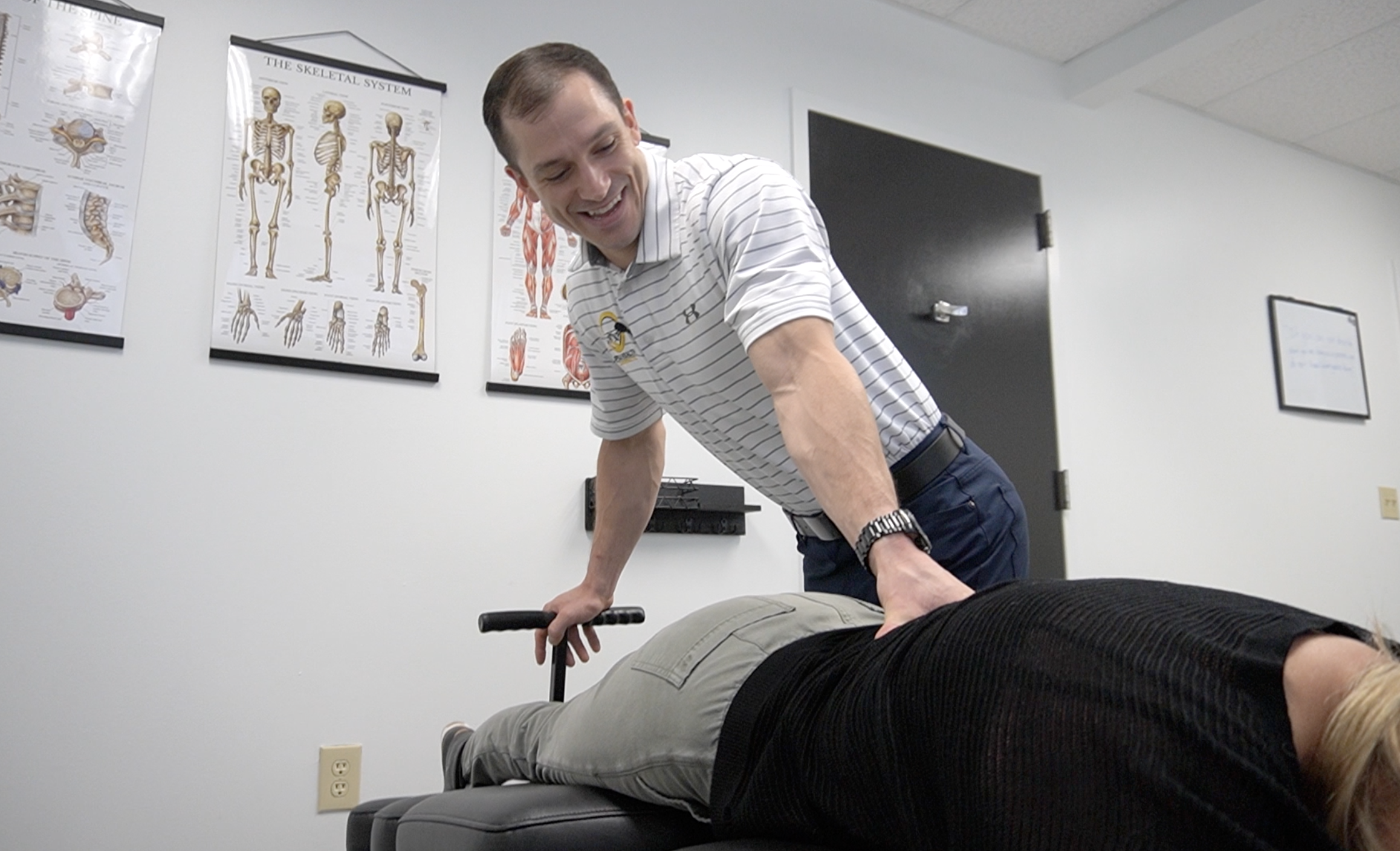 Dr. Davis sees patients from day old infants to older individuals. He has helped all levels of athletes with injuries and performance. He continues to help pregnant mothers throughout their pregnancy to be able to have a more enjoyable birthing process and smoother recovery postpartum. He has significant experience in caring for patients following auto accidents. Dr. Davis would love the opportunity to be able to take care of anyone and everyone who walks into his office.
The primary technique that he utilizes is diversified adjusting. He has developed multiple different styles with this technique that allows him to find a specific style that works best for the patient, as he does not believe that every patient needs the exact same adjustment. He is also skilled in soft tissue diagnosis and treatment. He believes that the spine needs to be adjusted as well as the muscles stretched and worked on. For this he utilizes myofascial release, instrument assisted soft tissue mobilization, cupping, and electrical stimulation. He also utilizes flexion distraction for assisting in treating disc herniations to be able to decompress/stretch the lower back. Therapeutic home exercises are also demonstrated by Dr. Davis to assist in correcting the patient's issues.